Centreville Bank Announces Addition of Two District Executives For Rhode Island and Connecticut
December 31, 2021
Centreville Bank President, CEO and Chairman of the Board Harold M. Horvat today announced that Brandy Hapgood has been promoted to district executive and Junio "Junior" Ortega has joined the bank as a district executive.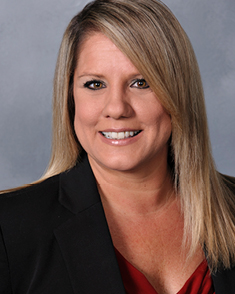 "Brandy and Junior have amassed a wealth of knowledge from their respective experiences in the banking industry," said Horvat. "We rely on them to provide strategic and tactical management oversight to Centreville Bank's branch networks in Connecticut and Rhode Island. They serve as valuable resources for our internal teams and our customers and play an important role in the bank's overall strategic growth."
Hapgood, who has worked in banking for some 27 years, began her career as a part-time teller and held positions of increasing responsibility. She joined Centreville Bank in 2011 and was most recently a branch manager. As a district executive, she is responsible for managing and coaching a team of eight branch leaders, working with customers to assist with mortgage needs, and focuses on community outreach.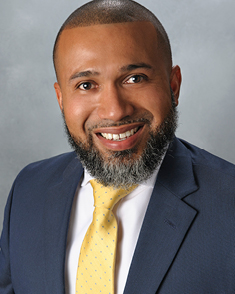 Hapgood studied business management at Quinebaug Valley Community College, Dayville, CT where she earned certificates in Leadership and Finance including the Dan Pelley Proactive Leadership Program. She also is a graduate of the Connecticut School of Finance and Management (CSFM), through the Connecticut Banker's Association. Hapgood was named a Top Lender in 2014 by Independent Banker. She is a member of the Eastern Connecticut Chamber of Commerce, serving on the Woman's Board. Hapgood is also a member of the Putnam Business Association where she served as former treasurer. Hapgood resides in Plainfield, CT.
In his role as district executive, Ortega is responsible for overseeing nine branches throughout Rhode Island and Connecticut and managing the day-to-day operations. His career in the banking industry spans some 16 years with both regional and national banks. Ortega worked his way up from part-time teller to his most recent position of branch manager at a regional bank in Rhode Island where he worked for the past 10 years. He is fluent in Spanish and earned a degree from Community College of Rhode Island, Lincoln, RI. Ortega is active in his community and has been serving for the past 10 years as a youth leader in Woonsocket where he currently resides.

About Centreville Bank
Founded in 1828 and headquartered in West Warwick, Rhode Island, Centreville Bank is a full-service mutual bank operating through nine branch locations in Coventry, Cranston (two locations), East Greenwich, Narragansett, North Kingstown, West Greenwich, Warwick, West Warwick, and a loan production office in Providence. In addition, Centreville Bank serves the Eastern Connecticut market with eight offices located in Danielson, Gales Ferry (Ledyard), Griswold, Norwich, Plainfield, Pomfret, and Putnam (two locations). Centreville currently has total assets of $1.9 billion.