Mobile Banking
Manage your accounts with ease from your mobile device.
Attention Android Users:
Please see below for important information regarding your current CB iBanking Mobile App
Effective May 22, 2023, our NEW "Centreville Bank iBanking" app is avalible for you to download. All your login credentials will remain the same, but you will need to re-enable push notifications. Your old Centreville Bank app has expired.
If you are currently experiencing issues downloading the CB mobile app, please access your iBanking account from your phone web browser or from a desktop computer until our new Android app is deployed.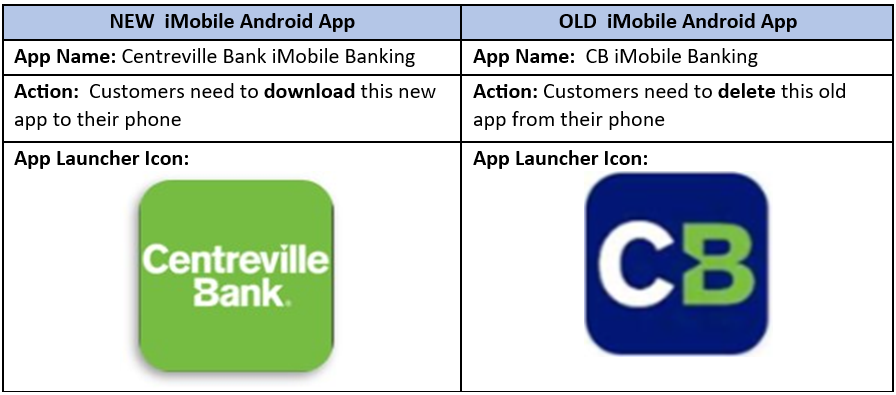 Save time and stay connected when you go mobile.
The time you spend with friends and family is precious, and often limited by other responsibilities. Between picking up the kids and going to a meeting and grabbing groceries and dropping off the car for a tune-up, you probably don't have much (or any) time in the day to enjoy moments with the people you care about most.
At Centreville Bank, we don't want to be in the way of what's important to you. That's why we offer our Mobile Banking App with instant access to and management of your accounts. Cutting-edge features let you get your banking done quicker and spend your time the way you really want: