Free Credit Score
Get your score, report, and monitoring all in one place!


Understand your credit score, get notified of changes, and get tips for improvement with SavvyMoney®.
Do you know your credit score? Do you know what might be lowering your score? Are you sure your credit file is correct? If you answered "no" to any of these questions, you need to log in to our free online credit score tool through Centreville Bank's Online Banking or our Mobile Banking app.

SavvyMoney® not only gives you a snapshot of your score, it also provides best practices to help you improve your credit for the future! You can take advantage of:
Unlimited access to your credit score
Monthly credit reports
Daily fraud monitoring and credit alerts
Special offers on products and loans from Centreville Bank
Videos and articles about understanding your credit and tips on how to improve it


Ready to get started?
If you're already enrolled in Online Banking or use our Mobile Banking App, you can get started with SavvyMoney® right away:
1. Log in to Online Banking or the Mobile Banking App
2. Click on the "Credit Score" banner
3. Answer a few first-time visit questions to verify your identity and you're ready to go!
Learn more about Online Banking or our Mobile Banking App.
Frequently Asked Questions
No. We provide it to our customers entirely free of charge!
If you are enrolled in Centreville Bank Online Banking or use our Mobile App, you are able to access SavvyMoney® without any additional registration.
You will see "Credit Score" banners in both Online Banking and the Mobile App that you can click on to access the SavvyMoney® site, similar to the one below: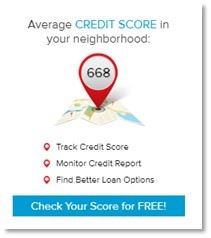 For your first visit, you will need to provide your first name, last name, date of birth and answer a few credit report specific questions in order to verify your identity. After one successful log in, an updated banner displaying your credit snapshot will automatically appear within Online Banking the next time you log in. You can now click on this banner to access the full SavvyMoney® site at any time.
No. SavvyMoney® accesses credit information via a "soft inquiry," which does not affect a credit score. By comparison, "hard inquiries"are used by lenders to make decisions about creditworthiness when users apply for loans and can affect a credit score.
SavvyMoney® uses bank-level encryption and security policies to keep customer data safe and secure. Their policies and processes are reviewed annually by a third-party auditor and have been verified by Fiserv's Security and Compliance for meeting their stringent security guidelines.
No, Centreville Bank uses its own lending criteria for making loan decisions and has no access to SavvyMoney® or the information it contains such as customers' credit files or scores.
There are three major credit reporting bureaus—Equifax, Experian and TransUnion—and two scoring models—FICO or VantageScore—that determine credit scores. Financial institutions can use different bureaus, as well as their own scoring models.
Over 200 factors of a credit report may be taken into account when calculating a score and each model may weigh credit factors differently, so no scoring model is completely identical.
SavvyMoney® pulls users' credit profiles from TransUnion and uses VantageScore 3.0, a credit scoring model developed collaboratively by Equifax, Experian, and TransUnion. This model seeks to make score information more uniform between the three bureaus to provide consumers a better picture of their credit health. Key factors that drive the score are the same.
SavvyMoney® Credit Report provides you all the information you would find on a credit file including a list of open loans and accounts and credit inquiries. You'll also be able to see details on your payment history, credit utilization and the public records that show up on your account.
The widget within online banking will automatically update the score every 30 days but you can click "refresh your score" on the Credit Score Dashboard or within the widget inside online banking at any time.


SavvyMoney® is not intended to be comprehensive and may not provide all information about your accounts. You are encouraged to take advantage of obtaining free credit reports from www.annualcreditreport.com to look for any incorrect information or discrepancies across all three bureaus. Each bureau has its own process for correcting inaccurate information but every user can "File a Dispute" by clicking on the "Dispute" link within their SavvyMoney® Credit Report. The Federal Trade Commission website also offers step-by-step instructions on how to contact the bureaus and correct errors.