Centreville Bank Charitable Foundation Awards Jonnycake Center of Peace Dale $150,000 Grant
December 10, 2019
The Centreville Bank Charitable Foundation has awarded a $150,000 grant to the Jonnycake Center of Peace Dale, today announced Harold M. Horvat, bank president, CEO and chairman. The grant will be used for major renovations of a recently-purchased, 120-year-old schoolhouse.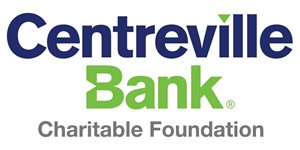 The Centreville Bank Charitable Foundation grant will be used to help renovate the schoolhouse, which is located at 22 Kersey Road in Peace Dale. It was recently purchased to house the Jonnycake Center's food pantry, social service department, and administrative offices, as well as to provide community space for workshops, special programs, and wellness initiatives.
"We are so grateful to Centreville Bank for this outstanding grant," said Kate Brewster, executive director of the Jonnycake Center of Peace Dale. "This investment will make us more effective and efficient in helping approximately 2,000 South County residents meet their most basic needs. Though our organization is best known for its food pantry, the Jonnycake Center also provides such services as emergency financial assistance, volunteer income tax assistance, and a motivational coaching program."
Brewster shared that, as part of this project, the Jonnycake Center of Peace Dale will also transition to a new name – the Jonnycake Center for Hope.
"Centreville Bank prides itself on supporting the local Rhode Island community by partnering with organizations that help serve our state's less fortunate," said Horvat. "We are very happy to be in the financial position to support the Jonnycake Center of Peace Dale as they strive to fight hunger, provide critical social services, and offer those in need improved accessibility, and ultimately, a greater sense of hope."
Brewster added, "The new space will provide our visitors with an enhanced, dignified experience. The 'Jonnycake Market' will recreate a true grocery store experience. Social service staff will be co-located with the Market, allowing for regular interactions and timely assistance with visitors, including those with disabilities who currently cannot climb our stairs." Brewster explained that cooking classes, wellness initiatives, community meetings, and tax assistance will be provided in a more-appropriate setting, and that the renovated facility will offer community partners space for other needs that may arise in the community.
The Centreville Bank Charitable Foundation was established as a nonprofit, charitable organization in 2006 by the Board of Trustees to further the philanthropic mission of the bank.
Founded in 1828 and headquartered in West Warwick, Rhode Island, Centreville Bank has seven branch locations in Coventry, Cranston, East Greenwich, Narragansett, North Kingstown, West Greenwich, and West Warwick, and assets of $1.2 billion. Member FDIC.