Centreville Bank Charitable Foundation Donates $124,500 To Organizations To Help Battle COVID-19
May 11, 2020
Care New England, Clínica Esperanza and United Way among recipients
(West Warwick, RI) – The Centreville Bank Charitable Foundation has awarded $124,500 in emergency funding to 15 Rhode Island organizations, today announced Harold M. Horvat, bank President, CEO and Chairman.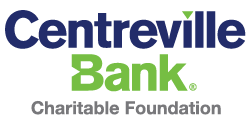 Recipients include Clínica Esperanza which has been identified by the City of Providence as a health care partner that will work to help expand access to COVID-19 testing throughout the city. Care New England and its network of Rhode Island hospitals and United Way of RI will also benefit from the grant.
"There continues to be great need and an enormous amount of work going on to help the many sectors of our community impacted by this pandemic. We are fortunate to be in a position that enables our Foundation the flexibility to respond to immediate community needs and provide assistance to a wide range of organizations on the front lines so they can continue to offer critical services," said Horvat. "These grants will help to continue delivering aid to those directly affected by the Coronavirus and expand access to testing among some of the hardest-hit communities. We're proud to be helping hospitals, health clinics, food banks and others with their vital work…during a time when our neighbors need it most."
Receiving grants are:
Clínica Esperanza: $30,000
Providence is coordinating with the Governor's office to open or expand drive-thru and walk-up COVID-19 testing sites in targeted neighborhoods, specifically aiming to ensure that the city's most vulnerable residents have access to testing. The Centreville Bank Foundation funds will go toward Clinica Esperanza to expand testing and support this multi-lingual community program.
"We want to thank Centreville Bank and the Charitable Foundation for their generosity," said Providence Mayor Jorge Elorza. "This donation will help tremendously with our efforts to build an efficient, equitable and accessible testing system that will provide residents of all languages and from all zip codes the care they need during such a difficult time. Establishing sites in thoughtful locations, adding more staff that reflects the vibrancy of our community and the continued support from our business community will all go a long way as we continue to fight the spread of COVID-19."

Care New England : $25,000
Funding will go toward the expansion of telemedicine programs at all operating units across the system securing the necessary patient-friendly software and hardware as the needs to fight the virus continue to grow.

United Way of RI : $25,000
Funds will be used for the COVID-19 Emergency Response Fund.

11 Food Pantries: $39,500
Coventry Community Food Bank

Jonnycake Center of Peacedale

Jonnycake Center of Westerly

Meals on Wheels

North Kingstown Food Pantry

Northern RI Food Pantry

Pawtucket Soup Kitchen

Project Hand Up

RI Food Bank

The Sharing Locker

West Warwick Assistance

Children's Friend : $5,000
This donation will be used for the organization's Emergency Crisis Fund that was established to provide food, housing, utilities, and other basic needs such as clothing, diapers and medications for Rhode Island children and their families.
The Centreville Bank Charitable Foundation was established as a nonprofit, charitable organization in 2006 by the Board of Trustees to further the philanthropic mission of the bank.

About Centreville Bank
Founded in 1828 and headquartered in West Warwick, Rhode Island, Centreville Bank is a full-service mutual bank operating through seven branch locations in Coventry, Cranston, East Greenwich, Narragansett, North Kingstown, West Greenwich, and West Warwick. In addition, Putnam Bank in Putnam, Connecticut, operates as a division of Centreville Bank and serves the Eastern Connecticut market. Centreville currently has total assets of $1.76 billion.