Centreville Bank Charitable Foundation Awards $169,500 in Grants
October 9, 2019
The Centreville Bank Charitable Foundation has awarded $169,500 in grants to 11 Rhode Island organizations, today announced Harold M. Horvat, bank president, CEO and chairman.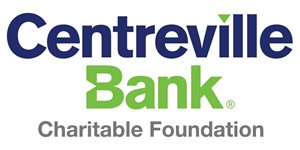 "Our Foundation was established some 13 years ago to support local, community-based organizations working hard to address the challenges that Rhode Islanders face on a daily basis, particularly in under-served communities," said Horvat. "The organizations receiving grants are making a positive impact by digging deep into these issues, working hard to create access and opportunities for Rhode Islanders to thrive, and ultimately creating lasting results."
Receiving grants are:
Coventry Housing Associates Corporation (www.coventryhousing.org). Coventry Housing Associates Corporation is a community housing development organization that aims to create and sustain affordable housing units throughout Coventry. This donation will be used to fund participation in the Town of Coventry's annual "'Tis the Season" program, which supports low-to-moderate income families during the holiday season, funding the purchase of winter clothing, books, games, toys and gifts for needy Coventry families.

Day One (www.dayoneri.org). Day One, headquartered in Providence, is an organization whose mission is to reduce the prevalence of sexual abuse and violence, and to support and advocate for those who have been affected by these abuses. With the help of this grant, Day One will continue to provide victims with a wide array of services, which include crisis intervention, counseling, emergency medical care intervention, legal advocacy, victim compensation benefits, housing, and transportation.

Friends of RI CASA (www.friendsofricasa.org). Located in Cranston, Friends of RI CASA was established to provide assistance and resources to Rhode Island's Court Appointed Special Advocates for Children program, and directly to children in the care of the State of Rhode Island, Department of Children, Youth & Families represented by the CASA program. This organization also raises money for and administers the "Children's Dreams Come True Fund," which cares for children who are not able to cover urgent needs. The Centreville donation will help some 2,500 children up to age 21 to meet basic needs such as supporting college-bound students with necessary technology purchases, general school supplies, and helping them to keep jobs while in school. In addition, the grant will help youth meet emergency and urgent needs, including clothing, as well as enable children to participate in activities such as camp, sports, and the arts.

FRIENDS WAY (www.friendsway.org). FRIENDS WAY, located in Warwick, is the only bereavement center dedicated to serving children and families in Rhode Island and Southeastern Massachusetts. The organization's mission is to provide "a haven" for healing and hope to those mourning the death of a loved one. In fiscal year 2018,199 children and 144 adults coming from predominately low/moderate-income families were served by FRIENDS WAY. The funds donated will be used to help fund a strategic planning process.

Meals on Wheels of Rhode Island (www.rimeals.org). Celebrating its 50th anniversary this year, Meals on Wheels of Rhode Island, headquartered in Providence, is a meal-delivery agency for senior citizens who chose to live in their home rather than in an assisted living facility. The nonprofit delivers meals to 1,200 individuals each weekday. This grant will support the "Centreville Bank Emergency Meal Program," which allows Meals on Wheels of Rhode Island to provide five "shelf-stable" meals, ensuring that homebound seniors will be safe and fed should inclement weather or other emergency prevent the delivery of meals.

Rhode Island Builders Association (www.ribuilders.org). The Rhode Island Builders Association, headquartered in East Providence, is one of the largest trade organizations serving the state, supporting the building industry's efforts to enhance economic growth, promote high standards of professionalism within the building trade, and offer education services to improve the skills of members. These funds will equip the classroom at the newly created Central Falls Vocational Training Facility, to support the construction trade workforce development program.

Rhode Island Community Food Bank (www.rifoodbank.org). The Rhode Island Community Food Bank improves quality of life by creating solutions to feed people in need living in Rhode Island. The Providence-based organization combats hunger through food pantries, meal sites, shelters, youth programs and senior centers. The Food Bank serves 53,000 people each month through its network of agencies, and will use the Centerville Bank Charitable Foundation grant to purchase healthy, core food items to make up the shortfall after donated food.

Segue Institute for Learning (www.segueifl.org). The Central Falls-based Segue Institute for Learning, now in its tenth year, helps students achieve academic excellence and be better prepared for high school, college, and "…their role in the community." Segue includes family and the larger community in its approach to the academic and personal development of its students. This donation will help Segue expand parent engagement programming.

Tides Family Services (www.tidesfs.org). Tides Family Services - with locations in Middletown, Pawtucket, Providence, Wakefield, West Warwick, and Woonsocket - is a not-for-profit, social services agency that provides families with an array of community and home-based services focused on low income areas of the state. These include community and home-based services, individual and family counseling, and 24/7 coverage for emergency and crisis situations. The Centreville Bank Charitable Foundation grant is the second of a three-year commitment focused on Tides Family Services' wellness initiative.

University of Rhode Island (www.uri.edu). The Centreville Bank Charitable Foundation grant is the third of a five-year commitment to Kingston-based URI. It is focused on college scholarships to support 4-5 students every year across various disciplines, including Nursing, Supply Chain Management (Business), Kinesiology, Psychology, Secondary Education, Electrical Engineering, and Nutrition and Dietetics.

West Elmwood Housing and Development Corporation (www.westelmwoodhdc.org). Serving the housing needs of residents of the West End of Providence, this organization helps develop healthy, sustainable communities, by assisting Rhode Islander's with meeting their affordable housing needs by combating unsustainable high rent and racial inequalities. This grant will be used to increase capacity for home buyer education and financial literacy programs.
The Centreville Bank Charitable Foundation was established as a nonprofit, charitable organization in 2006 by the Board of Trustees to further the philanthropic mission of the bank.