Centreville Bank Charitable Foundation Awards $169,500 in Grants
October 9, 2019
The Centreville Bank Charitable Foundation has awarded $169,500 in grants to 11 Rhode Island organizations, today announced Harold M. Horvat, bank president, CEO and chairman.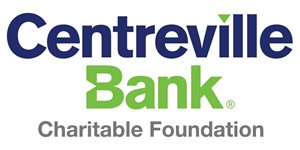 "Our Foundation was established some 13 years ago to support local, community-based organizations working hard to address the challenges that Rhode Islanders face on a daily basis, particularly in under-served communities," said Horvat. "The organizations receiving grants are making a positive impact by digging deep into these issues, working hard to create access and opportunities for Rhode Islanders to thrive, and ultimately creating lasting results."
Receiving grants are:
The Centreville Bank Charitable Foundation was established as a nonprofit, charitable organization in 2006 by the Board of Trustees to further the philanthropic mission of the bank.