Centreville Bank Charitable Foundation Donates More Than $200,000 to 21 Organizations Throughout Rhode Island and Connecticut
October 16, 2023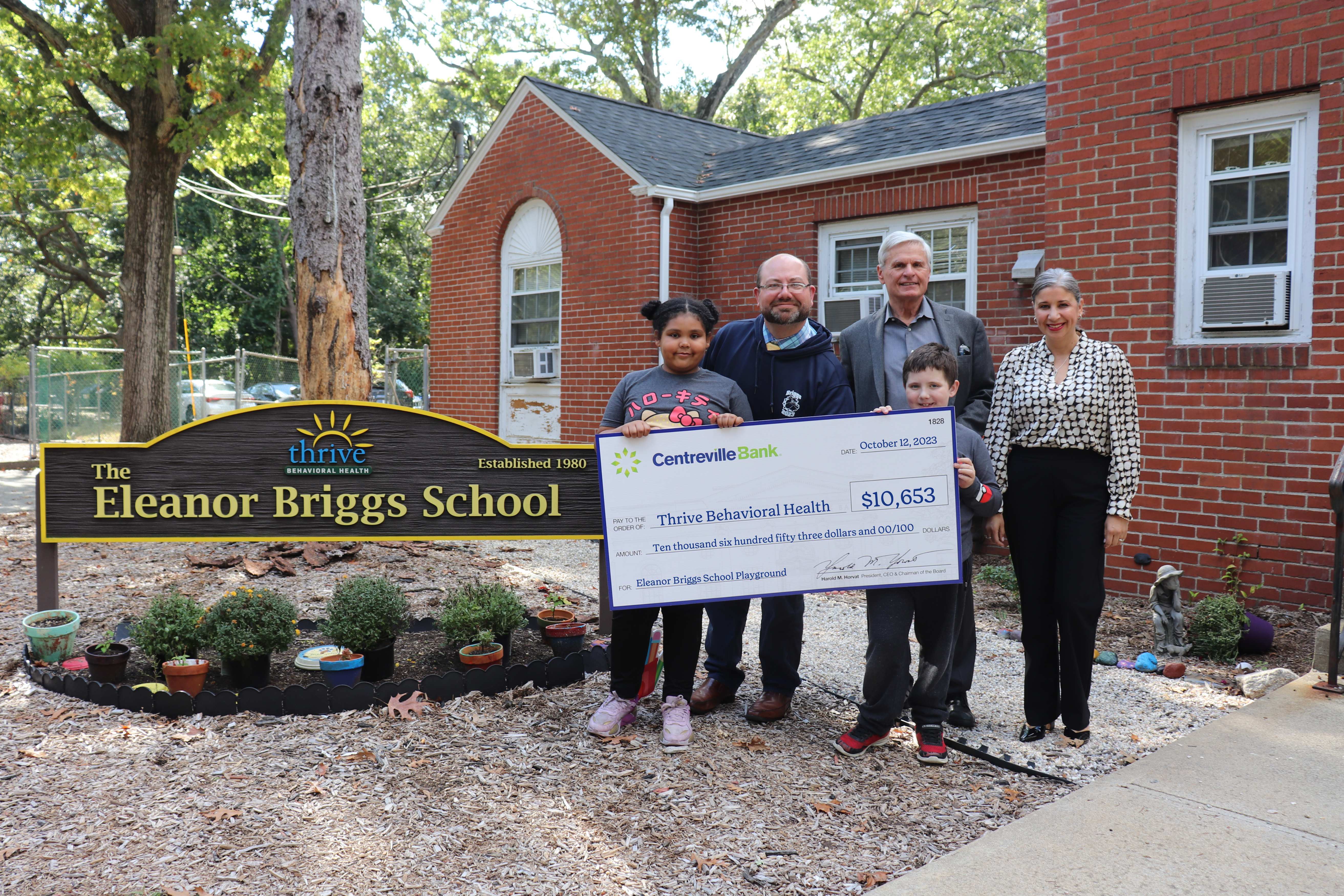 Grants will help address education, workforce development, housing
and health and wellness.
Harold M. Horvat, Centreville Bank president, CEO, and chairman of the board, today announced that the Centreville Bank Charitable Foundation has awarded $201,972 in funding to 21 Rhode Island and Connecticut organizations. The grants are part of the Foundation's quarterly donation cycle. These third quarter cycle grants focus on the Foundation's key priority areas: education, economic security, and capacity building.
"Charitable organizations are facing increasing needs as food, housing and overall operating costs continue to rise," said Horvat. "The Centreville Bank Charitable Foundation remains committed to providing nonprofits in Rhode Island and Eastern Connecticut with grants that help families achieve economic security, supporting everything from food and shelter to education and employment training."
Among the grant recipients,
Thrive Behavioral Health
, located in Warwick, R.I., was awarded $10,653 to help fund equipment for their experimental playground at the Eleanor Biggs School. Thrive's programs are designed for children who face behavioral or emotional difficulties significantly impeding their progress in public schools. The Eleanor Biggs School has been recognized as a leader in the field of special education and children's mental health since 1980. The experimental playground will help provide a positive and restorative experience for students.
"The students and staff of the Eleanor Briggs School are grateful to our community partner, Centreville Bank. Centreville Bank's contribution toward the Briggs school's playground will enhance our students' personal health, strengthen peer relationships, and promote our belief in the power of a unified community vision," said Jonathan D'Amico, director of student services at the Eleanor Briggs School.
The
Access Community Action Agency
with locations in Willimantic and Danielson, Connecticut, was awarded $18,000 to support and expand its Trauma-informed care (TiC) program.
The purpose of this grant is to build programmatic capacity to support the TiC program at Access, allowing it to diversify agency revenue streams, promote sustainability, and explore strategic collaboration.
Additional organizations receiving the Foundation's third quarter 2023 grants include:
For more information or to apply for a grant, visit:
www.centrevillebank.com/Community/Local-Support/Community-Commitmen
t
.
About The Centreville Bank Charitable Foundation
The Centreville Bank Charitable Foundation was established as a nonprofit, charitable organization in 2008 by the Board of Trustees to further the philanthropic mission of Centreville Bank. The Foundation strives to support local community-based organizations tackling the most significant challenges and helping to meet the needs of underserved populations throughout Connecticut and Rhode Island. Grants are considered on a quarterly basis focusing on the following priority areas: education success, economic security, and capacity building. For more information, please visit
www.centrevillebank.com/Community
.
About Centreville Bank
Founded in 1828 and headquartered in West Warwick, Rhode Island, Centreville Bank is a full-service mutual bank with over $2 billion in assets and 21 locations throughout Rhode Island and eastern Connecticut.
Centreville understands the unique financial needs of individuals, families and businesses and offers a wide range of personal banking and commercial banking products and services including checking accounts, savings accounts, CDs, money market accounts, mortgages, business loans and more. Centreville is committed to its employees and the communities it serves, always striving to help people make progress and achieve their financial goals. That is progress on purpose.
Visit
centrevillebank.com
, follow us on
Facebook
,
LinkedIn
and
Instagram
, or come into a branch or office to learn more.