Centreville Bank Charitable Foundation Awards Robert Pare Scholarship to Two Local Students
June 25, 2020
A total of $10,000 to be awarded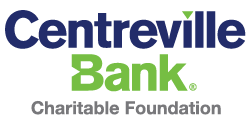 Centreville Bank has recognized two Rhode Island students as recipients of the Robert Pare Scholarship, today announced Harold M. Horvat, President, CEO and Chairman of the Board.
Jillian Caruso of Warwick and Alexander Jedson of West Greenwich will receive $5,000 towards their college education from the Centreville Bank Charitable Foundation.
Pare served Centreville bank for 55 years in several roles, including president, trustee and corporator. The goal of the scholarship is to recognize Rhode Island students who show a commitment to their community in the same way that Pare did while at Centreville. The bank's board of directors established the scholarship in 2018 upon the occasion of Pare's retirement.
Each of the scholarship recipients were asked to submit an essay showcasing the ways that community service has impacted their lives and the lives of those around them. The winning essays discussed a range of involvement, from helping to reduce food insecurity, to supporting hospitals and various special needs organizations.
"As much as I have given to the community, I have received that tenfold… I hope to
continue my mission of community service as I move forward in this community and in others as well," wrote Caruso who focused her essay on her involvement with Adoption Rhode Island, local efforts with feeding the homeless, donations to group homes, as well as her missionary work in India through her local church. A graduate of Toll Gate High School, she plans to attend the Culinary Institute of America in New York.
Jedson, a graduate of Exeter-West Greenwich High School, similarly wrote about the positive effects of serving others. As he described his involvement with co-running a continuous volley ball tournament fundraiser to benefit Hasbro Children's Hospital's "Tomorrow Fund," which provides emotional and financial support to children undergoing cancer, he shared, "I have witnessed firsthand, the community rally together to support one goal." Jedson also has led service projects with his local chapter of the National Honor Society, volunteered for the RI Special Olympics Summer Games, and supported food drives at his local church. He will attend the University of Rhode Island where he will pursue a bachelor's degree in Biomedical Engineering with dual major in Spanish.
The Centreville Bank Charitable Foundation was established as a nonprofit, charitable organization in 2006 by the Board of Trustees to further the philanthropic mission of the bank.

About Centreville Bank and Putnam Bank
Founded in 1828 and headquartered in West Warwick, Rhode Island, Centreville Bank is a full-service mutual bank operating through seven branch locations in Coventry, Cranston, East Greenwich, Narragansett, North Kingstown, West Greenwich, and West Warwick. Centreville currently has total assets of $1.76 billion.