Centreville Bank Charitable Foundation Awards $245,500 in Grants
April 6, 2020
The Centreville Bank Charitable Foundation has awarded $245,500 in grants to 14 Rhode Island organizations, today announced Harold M. Horvat, bank president, CEO and chairman.
"The Centreville Bank Charitable Foundation strives to support local community-based organizations tackling the state's most significant challenges," said Horvat. "Our goal is to help meet the needs of Rhode Island's underserved population, with a focus on education, economic security, and other critical areas. By partnering with these great organizations and others like them, gets us that much closer to achieving our goal."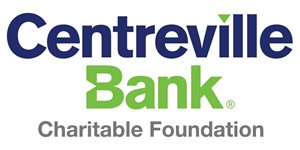 Receiving grants are:
Child and Family (www.childandfamilyri.com). Child and Family, Located in Middletown, is the largest and most comprehensive social service provider in Newport County, and one of the largest in the State of Rhode Island providing services and programs to thousands of children, teens, families and elders throughout Rhode Island. Funding supports the Bridge to Success In dependent Living Program which helps youth who are aging out of the foster care system in their transition to adulthood.
Foster Grandparent Program RI (FGP) Serving towns from Woonsocket to Westerly, FGP enlists volunteers 55 years and older to provide educational support to children in elementary schools, head start programs, CHILD INC, YMCAs, and other non-profit organizations. The funds will be used to support these educational programs.
FRIENDS WAY (www.friendsway.org). FRIENDS WAY, located in Warwick, is the only bereavement center dedicated to serving children and families in Rhode Island and Southeastern Massachusetts. The organization's mission is to provide "a haven" for healing and hope to those mourning the death of a loved one. The funds donated will be used to help fund bi-weekly support groups.
House of Hope (www.thehouseofhopecdc.org). The House of Hope Community Development Corporation of Warwick, is a non-profit organization whose mission is to prevent and end homelessness in the state and end the personal and social trauma of homelessness. The grant will be used for the Peer Mentor Employment Training Program which includes classroom education and a work placement component that offers graduates an opportunity to enhance their skills in a real-world setting.
Inspiring Minds (www.inspiringmindsri.org ) Located in Providence, Inspiring Minds is a non-profit education agency that provides academic support and mentoring to children in Providence Schools. The funds will be used to support recruitment, training, placement and on-going support for the volunteers working with children in pre-K through grade five.
J. Arthur Trudeau Memorial Center (www.trudeaucenter.org). Trudeau, located in Warwick, is a leading provider of services for children and adults with intellectual and developmental disabilities. They serve individuals throughout Rhode Island and in some cities and towns in nearby Massachusetts and Connecticut. The grant will be used for the organization's home-based children's services program to provide medical, physical, behavioral, developmental support to children and young adults up to age 21.
Pawtucket Central Falls Development Corporation (www.pcfdevelopment.org ). Pawtucket Central Falls Development (PCF Development) develops and manages affordable housing in Pawtucket and Central Falls, RI. Since 1990, the non-profit community development corporation has led neighborhood revitalization efforts by making strategic investments in the health and well-being of these communities. The funding will support first time home buyer and financial literacy programs.
Providence Public Library (www.provlib.org). Providence Public Library (PPL) is a 145-year-old non-profit corporation providing free public library services through its rich and historic physical and digital collections, extensive information resources, exhibitions, educational programs, and expert staff. The grant will be used to support teen education and the workforce development initiative for underserved youth and young adults age 13-24.
San Miguel School (www.sanmiguelprov.org). Located in Providence, San Miguel School is a mission-based Lasallian boys school that serves students in grades 5-8 who come from underserved populations in the Providence area. The funds will be used for sponsorships of seventh grade students for the 2020-2021 academic years.
Sojourner House (www.sojournerri.org). Located in Providence, Sojourner House serves victims and survivors of domestic and sexual violence. Funds will continue support for rapid re-housing for victims of sexual abuse, assault and trafficking.

Southern RI Volunteers (www.southernrivol.org) Located in Charlestown, Southern RI Volunteers' mission is to enhance lives by inspiring, creating and supporting a lifelong culture of service through our volunteer members and affiliates across Southern Rhode Island. The grant will be used to support the organization's Independent Aging Well Services for senior citizens and for emergency preparedness programs.
Special Olympics Rhode Island (www.specialolympicsri.org) With corporate offices located in Smithfield, Special Olympics Rhode Island provides over 1,600 year-round sports training and athletic competition opportunities to more than 4,000 children and adults with intellectual disabilities. The funds will go toward the 2020 State Summer Games.
Student Diplomacy Corps (SDC) (www.sdcorps.org). SDC provides opportunities and scholarships for high school students from across the nation and around the world to access international education summer programs that build college readiness. The grant will help fund scholarships for low-income high school students from Rhode Island to access study abroad programs.
Year Up (www.yearup.org) Located in Providence, Year Up Rhode Island is a one-year, intensive training program that provides under-served young adults, ages 18-24, with a combination of hands-on skills development, coursework eligible for college credit, corporate internships, and wraparound support. The funds will be used to support the financial literacy program.
The Centreville Bank Charitable Foundation was established as a nonprofit, charitable organization in 2006 by the Board of Trustees to further the philanthropic mission of the bank.
Founded in 1828 and headquartered in West Warwick, Rhode Island, Centreville Bank has seven branch locations in Coventry, Cranston, East Greenwich, Narragansett, North Kingstown, West Greenwich, and West Warwick, and assets of $1.3 billion.