Centreville Bank Charitable Foundation Donates $450,000 To 13 Organizations Throughout RI And CT
September 24, 2020
The College Crusade of RI is among the recipients.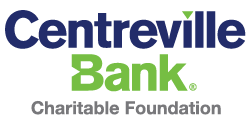 The Centreville Bank Charitable Foundation has awarded $450,000 in funding to eleven Rhode Island organizations and two Connecticut organizations, today announced Harold M. Horvat, bank President, CEO and Chairman.
Recipients include the College Crusade, Providence, a nonprofit organization whose mission is to support thousands of middle school, high school, and college students as they pursue their mission to prepare and inspire young people in Rhode Island to become the first in their families to attend and complete college.
"There is a critical need for financial support for many charitable organizations throughout Rhode Island and Connecticut, particularly as the pandemic continues, said Horvat. "We are fortunate to be in a financial position to support them as they help the most vulnerable populations with everything from health care, food, shelter and other basic needs, to education and literacy."
Andrew Bramson, president and CEO of the College Crusade of RI added, "Centreville's investment in the College Crusade is the largest Rhode Island-based corporate grant in our organization's history and will enable us to meet the diverse needs of our students and their families as they prepare for a school year unlike any other." A two-year pledge in the amount of $250,000 will support the College Crusade's Family Engagement Program and operational needs of the organization as they mitigate the impact of the pandemic.
In addition to College Crusade, RI organizations receiving grants are:
Back to School Celebration - The grant will go toward the purchase and distribution of 16,000 backpacks filled with school supplies to students in urban core communities
College Unbound – Funding will be used to increase college access and degree completion for two major groups of individuals impacted by COVID-19.
Crossroads RI – Funds will be used to provide Education and Employment Services (EES) to100 homeless or at-risk clients. Funding from Centreville Bank Community Outreach will be leveraged as a match for Crossroads' SNAP ET funding, turning every $1 donated into $1.50.
Esperanza Hope - The funds from this grant will be used to help low-income families who need urgent help with essential needs (weekly home deliveries of groceries, personal health and hygiene items; cleaning supplies). In addition, it will provide support to underprivileged families who are at risk of becoming homeless.
Foster Forward - Funds will support the ASPIRE initiative which provides financial education training and support for young adults to help them save for and purchase durable assets such as laptops, cars, etc.
Meals on Wheels - Funds will be used for continued support of the Emergency Meals Program
RI Community Food Bank – The funds will go toward purchasing food to help replenish the inventory and increasing need as a result of the pandemic.
Ronald McDonald House – The grant is a continuation of "Adopt-a-Room" funding which provides respite for families as part of the "Day Use" program. The organization supports families of seriously ill children and creates services and programs that keep families close.
Sophia Academy – The grant will support student sponsorships for in-person learning in the fall.
University of Rhode Island- The grant is the fourth of a five-year commitment to URI. It is focused on college scholarships to support 4-5 students every year across various disciplines.
CT organizations receiving grants are:
Madonna Place - Funds will be used to provide basic needs to families impacted by COVID-19.

Northeast Placement Services, Inc. – The grant will be used to help build an education and training center to increase the knowledge and skill-base of differently abled adults in the organization's Lawn and Janitorial Program.

The Centreville Bank Charitable Foundation was established as a nonprofit, charitable organization in 2006 by the Board of Trustees to further the philanthropic mission of the bank.

About Centreville Bank and Putnam Bank
Founded in 1828 and headquartered in West Warwick, Rhode Island, Centreville Bank is a full-service mutual bank operating through seven branch locations in Coventry, Cranston, East Greenwich, Narragansett, North Kingstown, West Greenwich, and West Warwick. In addition, Putnam Bank, which is headquartered in Putnam, Connecticut, operates as a division of Centreville Bank and serves the Eastern Connecticut market with eight offices located in Danielson, Gales Ferry (Ledyard), Griswold, Norwich, Plainfield, Pomfret, and Putnam (two locations). Centreville currently has total assets of $1.76 billion.