Centreville Bank Charitable Foundation Donates $157,300 to Eight RI and CT Organizations
June 16, 2020
Thundermist Health Center is among the recipients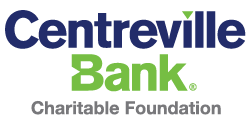 The Centreville Bank Charitable Foundation has awarded $157,300 in funding to three Rhode Island organizations and five Connecticut organizations, today announced Harold M. Horvat, bank President, CEO and Chairman. These grants are in addition to the Foundation's regular quarterly donation cycle.
Recipients include Thundermist Health Center, Woonsocket, RI, a Federally Qualified Community Health Center that provides medical, dental, behavioral health and other services to underserved populations in Woonsocket, West Warwick, and South County. The Centreville Bank Foundation has made a two-year pledge to Thundermist, which will be used for the relocation and expansion of its West Warwick dental office.
"We identified immediate needs for these organizations and are fortunate to be in a financial position to support them as they help the most vulnerable populations with everything from health and wellness, to food and other basic needs, to education and literacy," said Horvat. "This community support ties directly to the mission of the Centreville Bank Foundation, which now, through our merger with Putnam Bank, has been expanded to assist Eastern Connecticut as well."
Jeanne LaChance, President and CEO of Thundermist Health Center added, "We are very grateful to the Centreville Bank Foundation for their support of the Dental Project. Their generosity and investment in West Warwick's Arctic Village will help thousands of people access vital dental care they need. Thank you for caring so much about the community."
In addition to Thundermist Health Center, RI organizations receiving grants are:
Tides Family Services
Funds will be used for the Wellness Initiative which provides young people with education around nutrition and exercise.
Books are Wings
Funds will be used to help create book bags for families to bring home and support summer reading. Each bag is filled with 2-3 books per grade level.

CT organizations receiving grants are:
Madonna Place
Funds will be used for the Family Support Center Program, which
CT Radio Information System
The grant will be used to help provide audio access in multiple languages to people who are blind, or print challenged.
United Way of Southeastern CT
Funds will be used to support the Gemma E. Moran United Way/Labor Food Bank.
City of Norwich Community Care
Through this Connecticut Department of Health initiative, the grant will be used to help the homeless population with shelter and rapid rehousing.
Woodstock Agricultural Society
These funds will go toward the purchase and distribution of face masks for healthcare workers and the community.

The Centreville Bank Charitable Foundation was established as a nonprofit, charitable organization in 2006 by the Board of Trustees to further the philanthropic mission of the bank.


About Centreville Bank and Putnam Bank
Founded in 1828 and headquartered in West Warwick, Rhode Island, Centreville Bank is a full-service mutual bank operating through seven branch locations in Coventry, Cranston, East Greenwich, Narragansett, North Kingstown, West Greenwich, and West Warwick. In addition, Putnam Bank, which is headquartered in Putnam, Connecticut, operates as a division of Centreville Bank and serves the Eastern Connecticut market with eight offices located in Danielson, Gales Ferry (Ledyard), Griswold, Norwich, Plainfield, Pomfret, and Putnam (two locations). Centreville currently has total assets of $1.76 billion.