Centreville Bank Launches Brand Refresh
September 6, 2023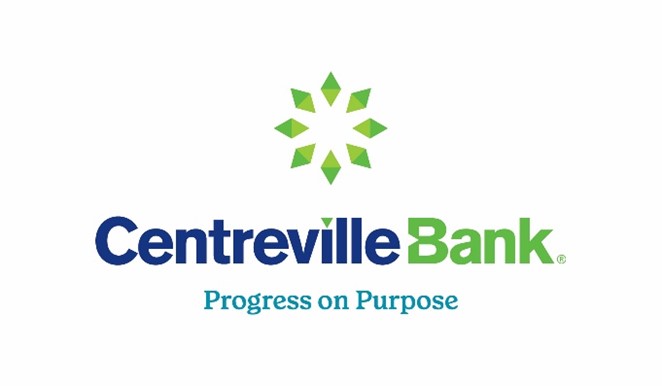 New look and feel starts appearing Monday, September 11
Centreville Bank
is launching a brand refresh that will begin to roll out on Monday, September 11. While the name of the bank and its primary colors will remain the same, its logo will acquire a starburst-like logo and a tagline, "Progress on Purpose." (New logo shown at top of page.)
"For 195 years, Centreville Bank has been making Progress on Purpose for our customers. This brand relaunch brings that into focus," said Harold M. Horvat, Centreville Bank president, CEO, and chairman of the board. "As a mutual bank, the time, talent and resources we invest in our community help to make a lasting positive impact on the people and businesses closest to home. This campaign echoes that."
The multimedia campaign kicks off on Monday with broadcast TV, cable, radio and streaming commercials, print and digital ads, and social media messaging along with two Rhode Island billboards on I-95.
With more than 20 locations across Rhode Island and eastern Connecticut, Centreville Bank wants its brand relaunch to reflect its communities, so much of the imagery used does just that. From the new local photo library, viewers will recognize Rhode Island's "Superman building" (Providence) and Newport's scenic coast as well as Connecticut's Cargill Falls (Putnam) and the mural across from Danielson's Town Hall.
About Centreville Bank
Founded in 1828 and headquartered in West Warwick, Rhode Island, Centreville Bank is a full-service mutual bank with over $2 billion in assets and 21 locations throughout Rhode Island and eastern Connecticut.
Centreville understands the unique financial needs of individuals, families and businesses and offers a wide range of personal banking and commercial banking products and services including checking accounts, savings accounts, CDs, money market accounts, mortgages, business loans and more. Centreville is committed to its employees and the communities it serves, always striving to help people make progress and achieve their financial goals. That is progress on purpose.
Visit
centrevillebank.com
, follow us on
Facebook
,
LinkedIn
and
Instagram
, or come into a branch or office to learn more.