Centreville Bank Announces Participation in National Financial Bee
April 16, 2020
A new virtual challenge, taking place during Financial Literacy Month, equips students with money management skills and encourages remote learning while social distancing.
(West Warwick, RI) April 16, 2020 –Centreville Bank today announced that it is sponsoring the EVERFI National Financial Bee, taking place April 20-24, 2020. The program is a first-of-its-kind nationwide financial literacy challenge for students in 7th-10th grade.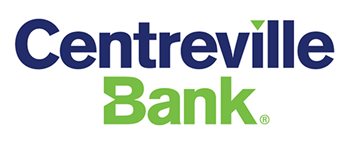 As families across the country are struggling to balance work, childcare, and homeschooling amidst widespread school closures driven by the COVID-19 pandemic, the National Financial Bee provides an opportunity for students to have some fun and learn critical financial concepts at home while social distancing.
The five-day challenge, created by social impact education innovator EVERFI, and supported by leading financial institutions nationwide, features a short daily digital lesson and capstone essay contest in which students will share a financial dream of theirs and how they plan to get there. Winners of the National Financial Bee will receive a total of $20,000 in college scholarships.
"Centreville Bank has a long history of developing partnerships and sponsoring programs that help students achieve educational success, improve financial literacy, and support families in attaining economic security," said Paola Fernandez, Vice President, Community Development, Centreville Bank. "Supporting the National Financial Bee aligns with these goals and the timing couldn't be better as students adjust to online learning during Financial Literacy Month."
Upon hearing of Centreville's participation, General Treasurer Seth Magaziner said, "I applaud Centreville Bank for sponsoring EVERFI's first National Financial Bee. By participating in the Bee, Rhode Island students will have the opportunity to learn vital lessons about personal finance in a new and exciting way."
During each day of the challenge, participating students will gain new skills to create a personalized financial decision-making framework that they can apply to their lives now and in the future. Topics include spending and saving, credit and debt, employment and income, investing, and insurance.
"Across the country, families are facing unprecedented uncertainties and challenges. Parents are dealing with the loss of income or are adjusting to working from home, while students are trying to continue their studies outside of the classroom," said Ray Martinez, founder, and president, EVERFI. "We've always been committed to helping students increase their financial literacy, and during this historic time we are also working to help parents and students stay engaged. The National Financial Bee is a fun way for students to compete with their peers while social distancing."
To learn more about the National Financial Bee, visit https://centrevillebank.everfi-next.net/welcome/national-financial-bee
Founded in 1828 and headquartered in West Warwick, Rhode Island, Centreville Bank has seven branch locations in Coventry, Cranston, East Greenwich, Narragansett, North Kingstown, West Greenwich, and West Warwick, and assets of $1.3 billion.
About EVERFI, Inc. EVERFI is an international technology company driving social change through education to address the most challenging issues affecting society ranging from financial wellness to prescription drug safety to workplace conduct and other critical topics. Founded in 2008, EVERFI is fueled by its Software-as-a-Service (SaaS) community engagement platform and has reached more than 41 million learners globally. Recognized as one of the World's Most Innovative Companies by Fast Company in 2020, EVERFI powers community engagement in a sustained manner to empower individuals and organizations to make an impact within their communities. The Company also convenes networks to bring together financial institutions, colleges, and universities, and some of the largest corporations to leverage insights and connections to drive impact. Some of America's leading CEOs and venture capital firms are EVERFI investors including Amazon founder and CEO Jeff Bezos, Google Chairman Eric Schmidt, Twitter founder Evan Williams, as well as Advance, Rethink Education and Rethink Impact. To learn more about EVERFI visit everfi.com or follow us on Facebook, Instagram, LinkedIn, or Twitter @EVERFI