David Tetreault Joins Centreville Bank as Assistant Vice President, Residential Loan Officer
March 29, 2023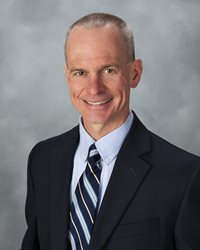 David Tetreault

Joins Centreville Bank as
Assistant Vice President, Residential Loan Officer
(WEST WARWICK, R.I.) March 29, 2023 – Centreville Bank President, Chief Executive Officer, and Chairman of the Board Harold M. Horvat today announced that David Tetreault has joined the team as assistant vice president, residential loan officer.
In this role, Tetreault will support clients in buying, building, and refinancing homes through the bank's mortgage and loan products and services. He will also support current homeowners with equity lines and fixed-rate home equity loans. Tetreault specializes in purchases of one- to four-family rental homes. He will work primarily out of Centreville's North Kingstown, Rolfe Square (Cranston), and West Greenwich branches.
Tetreault brings with him more than

30 years of mortgage banking experience, most recently spending 14 years as a loan officer with Citizens Bank.
"We are excited to welcome David to the Centerville Bank team," said Gina
Helm, vice president, residential sales manager at Centreville. "He

brings a tremendous amount of experience and knowledge to our residential lending sales area and will be a great resource for the clients we work with."
Tetreault received his BA in Economics and English from the University of Rhode Island. He is an active member of his community, currently serving as a member of the Narragansett Lions Club. Additionally, he is a former board member of the Southern RI Chamber of Commerce, a former board member of South County YMCA, and a former member of the North Kingstown Rotary Club. Tetreault currently resides in Narragansett, RI.
About Centreville Bank
Founded in 1828 and headquartered in West Warwick, Rhode Island, Centreville Bank is a full-service mutual bank operating through 11 Rhode Island locations in Coventry, Cranston (two locations), East Greenwich, Middletown (loan office), Narragansett, North Kingstown, Providence (loan office) West Greenwich, Warwick, and West Warwick. In addition, Centreville Bank serves the Eastern Connecticut market with seven branches located in Danielson, Gales Ferry (Ledyard), Griswold, Norwich, Plainfield, Pomfret and Putnam. Centreville currently has total assets of $2 billion. For more information, please visit
www.centrevillebank.com
.