Jason Kulak, CPA, Joins Centreville Bank as Vice President and Controller
July 22, 2021
Centreville Bank President, CEO and Chairman of the Board Harold M. Horvat today announced that Jason Kulak, CPA, has joined the community bank as Vice President and Controller.
In this role, Kulak is responsible for leading the bank's accounting team and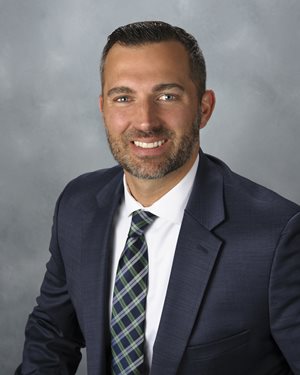 maintaining general accounting functions. His priorities include the general ledger, fixed assets, investments, and accounts payable. Kulak also plays a lead role in financial reporting, audit engagements, regulatory exams, as well technology improvements.
"Jason's wide array of skills and work experience, particularly in public accounting where he focused on bank audits, will provide a valuable perspective that I know will be beneficial to our operation," said Horvat. "As Centreville Bank continues to grow and diversify, talent acquisition remains a top priority; Jason is a prime example of the type of high-caliber professional we want to bring onto our team."
Kulak was the risk and controls manager at BrightSphere Investment Group in Boston, MA. Prior to that, he spent 14 years as a senior manager in the auditing department for Wolf & Company, P.C., also located in Boston.
Kulak received undergraduate and graduate degrees from the University of Massachusetts Amherst where he earned his BSA in Accounting as well as an MSA in Accounting. He is a certified public accountant. Kulak currently resides in Natick, MA.
About Centreville Bank
Founded in 1828 and headquartered in West Warwick, Rhode Island, Centreville Bank is a full-service mutual bank operating through nine branch locations in Coventry, Cranston (two locations), East Greenwich, Narragansett, North Kingstown, West Greenwich, Warwick, and West Warwick, and a loan production office in Providence. In addition, Putnam Bank, which is headquartered in Putnam, Connecticut, operates as a division of Centreville Bank and serves the Eastern Connecticut market. Centreville currently has total assets of $1.9 billion. For more information, please visit www.centrevillebank.com.