Leland R. Merrill Joins Centreville Bank as Senior Vice President, Chief Lending Officer
April 12, 2022
Centreville Bank President and CEO Harold M. Horvat today announced that Leland "Lee" Merrill has joined the bank's leadership team as senior vice president, chief lending officer. In this role, Merrill is responsible for overseeing the commercial lending business throughout Rhode Island and Connecticut.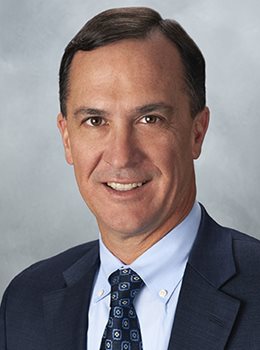 Merrill, whose experience in community and regional banking spans 25 years, comes to Centreville Bank from BankNewport where he served as executive vice president, COO and chief lending officer and most recently executive vice president, head of marine and recreational lending. Prior to that, he was a commercial lender at Citizens Bank.
"Lee is well-known and respected in the commercial lending space and will be a tremendous asset to Centreville's leadership team," said Horvat. "We'll rely on him for his deep experience and strong relationships particularly as we look to expand both our presence in local business lending and our team of commercial lenders."
Merrill earned an MBA in Finance from the University of Rhode Island, Kingston, and a bachelor's degree from the University of Vermont in Burlington. He is also a graduate of the ABA's Stonier Graduate School of Banking, University of Pennsylvania, Philadelphia, PA.
Merrill serves as a board member for both the Newport County YMCA and the Providence Chamber of Commerce. He currently resides in Jamestown, RI.
About Centreville Bank
Founded in 1828 and headquartered in West Warwick, Rhode Island, Centreville Bank is a full-service mutual bank operating through nine branch locations in Coventry, Cranston (two locations), East Greenwich, Narragansett, North Kingstown, West Greenwich, Warwick, West Warwick, and a loan production office in Providence. In addition, Centreville Bank serves the Eastern Connecticut market with eight offices located in Danielson, Gales Ferry (Ledyard), Griswold, Norwich, Plainfield, Pomfret, and Putnam (two locations). Centreville currently has total assets of $1.9 billion.