Ronda Felici and Nancy Bloch Named Branch Managers at Centreville Bank
July 11, 2019
Centreville Bank President, Chief Executive Officer and Chairman, Harold M. Horvat, announced today that Ronda L. Felici has been named branch manager at Centreville's West Warwick branch and Nancy E. Bloch has been named branch manager at the Cranston branch.
As branch managers, both women will be responsible for the development and overall direction of their branches. They will oversee branch operations, work to build rapport within their communities and ensure their branches meet designated goals and objectives in a timely manner.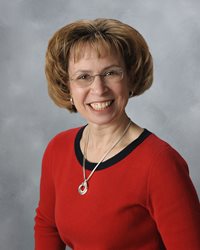 According to Horvat, "We are delighted to have Ronda and Nancy take on leadership roles within our retail banking delivery system. As we continue to transform the way we do business through our universal banker service model, it has been important that we place individuals in positions to fully take advantage of their skillsets. By doing this, we enhance the quality customer service we are so proud of."
Felici started her career at Centreville 24 years ago as a teller and has since held positions of increasing responsibility, including assistant branch manager and electronic banking supervisor. Most recently, she served as a customer experience manager for two years.
A Rhode Island College graduate with a Bachelor of Science degree in Finance, Felici also holds an Associate's degree in Business from the Community College of Rhode Island. She resides in West Warwick.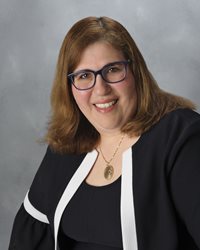 Bloch's new role as branch manager brings her to Centreville for the first time. After starting her financial services career at Hospital Trust 32 years ago, Bloch held several positions at Citizens Bank, most recently as the Oaklawn branch manager in Cranston.
She holds a Bachelor of Science degree in Marketing from Rhode Island College and currently serves as the president of the Blue Pride Ambassadors Club at Attleboro High School. Additionally, Bloch is a member of the Attleboro High School varsity booster club and youth commission chair at Temple Emanu-El in Providence. She lives in Attleboro.
About Centreville Bank
Founded in 1828 and headquartered in West Warwick, Rhode Island, Centreville Bank has seven branch locations in Coventry, Cranston, East Greenwich, Narragansett, West Greenwich, West Warwick, and North Kingstown, and assets of $1.2 billion.