The Manton Avenue Project
We are committed to strengthening Rhode Island through partnerships with nonprofit organizations, especially those taking on our state's most pressing challenges.
Students have a greater chance of reaching their full potential when parents, families, educators and community organizations work together to provide the support and resources needed for success.
The Centreville Bank Charitable Foundation's investments in "Education Success" are reserved for community programs that ensure that at every age, children in Rhode Island are ready to learn, are engaged learners, and supported in their academic progress while building self-confidence, leadership skills and social-emotional competencies.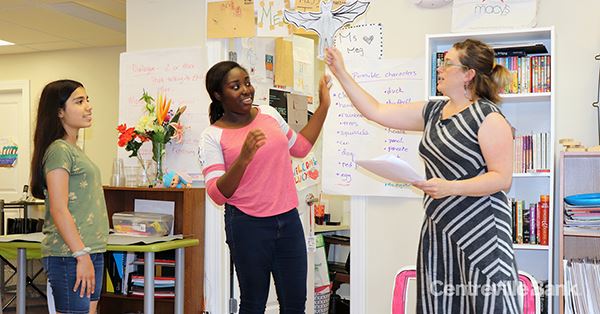 Education Success Profile: The Manton Avenue Project
Now in its 15th year, The Manton Avenue Project (MAP) is a staple of Providence's Olneyville community and one of the recipients of a Centreville Bank Charitable Foundation grant award. Serving students from 3rd to 12th grade, MAP connects children to and fosters their playwriting and theatre skills. Through playmaking, MAP helps to spark an expanding sense of possibility by building each child's capacity for personal and academic success and offers opportunities for positive youth development.
When students enter the program in 3rd grade, they learn the basics of playwriting and are teamed with an adult director and adult actors to help them write their first short play. The "Club House" as the students call it, is a safe, fun space where the children can express themselves and enjoy their love of writing and acting. Every year, 10 students from the local Willam D'Abate Elementary School are referred by their teachers to join the program, which serves about 70 students per year.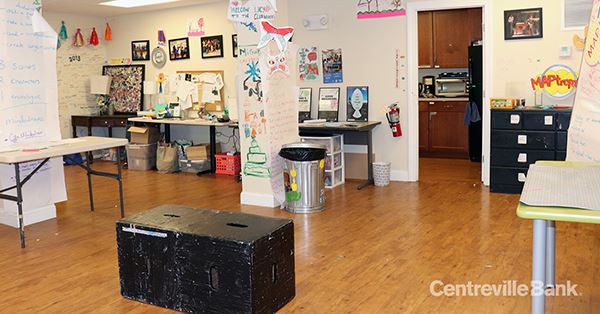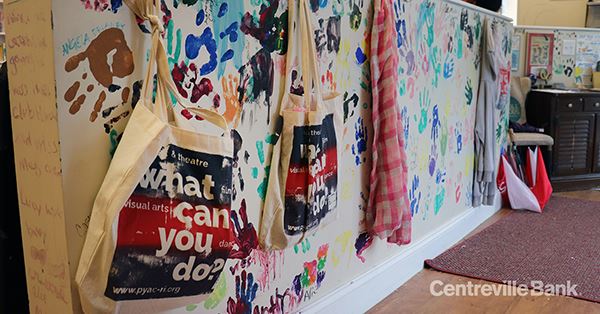 As they advance in grades, students are supported and engaged in MAP's five playwriting programs which are aimed at evolving the students' abilities and confidence. Students in 7th through 12th grade can transition to the Teen Voices Program, which focuses on devising plays and production. The teens are encouraged to identify how they want to be involved in writing plays, the type of community work they want to do and mentoring the younger students in the program.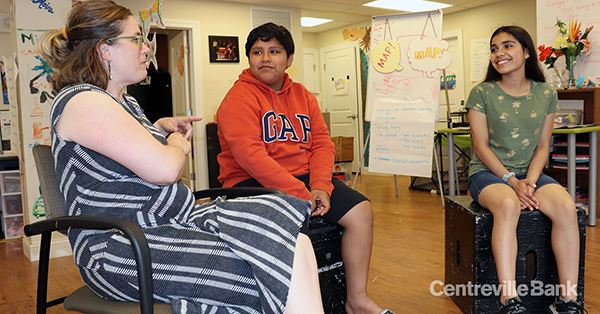 "We are so thrilled about Centreville's support of our summer camp. This funding will enable us to offer our first ever full-day camp for two weeks in July, during which our playwrights will devise performances they will perform along the Woonasquatucket River Greenway as part of The Providence Fringe Festival at the end of July" says Meg Sullivan, Executive Artistic Director at MAP. "The camp will be a community-building, theatrical-immersion experience, and include summer activities like a trip to the beach and a writing retreat at a lake house. Thank you, Centreville Bank!"
Centreville Bank and the Centreville Bank Charitable Foundation are proud to support MAP and their efforts to give young people the tools to become tomorrow's creative thinkers and community leaders.