Gina Helm
Gina Helm is ready to guide you through the home loan process with ease.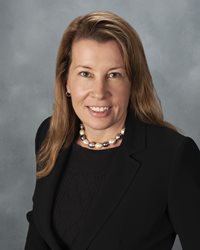 VP, Residential Sales Manager | NMLS# 574370 | 401.413.3278
Gina has twenty-five years of experience in residential lending. She is well versed in all available lending products from first time home buyer loans to construction loans and guides her borrowers through each aspect of the lending process. She has a strong network of realtors, builders and financial advisors that trust her and know she provides exemplary customer service. Gina understands the fast-paced environment of the real estate market and will be available to discuss your lending needs at a time that is convenient for you.
Gina lives with her family in Barrington, RI and loves living in the East Bay. In her free time, she enjoys being outdoors spending time hiking, biking, and boating with her family. They take frequent trips to Martha's Vineyard and New Hampshire.