Linda Brule
Linda Brule is ready to guide you through the home loan process with ease.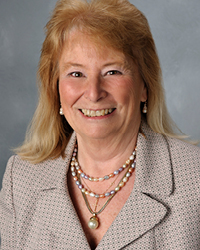 Mortgage Loan Originator | NMLS# 759524 | 860.753.8344
Linda has over 35 years of experience in Residential Mortgage Banking and a 7-year recipient of the Five Star Mortgage Professional award. When you're ready to buy, build, renovate or refinance, you can trust that Linda will help you achieve your goals. Her highest priority is to work with you closely to uncover and ensure that we find the right loan best suited to fit your specific needs.
Linda lives with her family in Lisbon CT. In her free time, enjoys camping with family and friends throughout New England. Every year they always adventure out to at least one new, never-before visited camping resort to add to the lifetime of cherished memories.