Lizeth Escorcia
Lizeth Escorcia is ready to guide you through the home loan process with ease.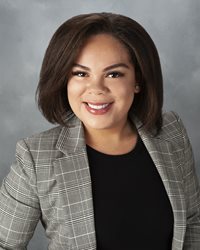 Mortgage Loan Origination Officer | NMLS# 1611359 | 401.753.3317
Lizeth Escorcia currently resides and grew up in the Pawtucket area. Lizeth is the first generation in her Latino family to Graduate College. Lizeth went to New England Tech to obtain her degree in Business Management. Lizeth's passion for helping out the community with financial needs started at Santander bank when she had many different roles from call center representative, small business banker and Branch Manager. Her goal is to help the community with as much knowledge and support when it comes to their next chapter in Residential Lending.
When Lizeth is not working she enjoys hiking, taking long walks, and any outdoor activities with her son and French Bulldog.
Centreville Bank offers a variety of mortgage programs to meet the needs of all types of borrowers including:
FHA Loans
VA Loans
USDA Loans
HomeReady Mortgages
Conforming & Jumbo Loans
Construction & Rehabilitation Loans
Doctor's Program
Asset Depletion Program
Home Equity Loans & Lines of Credit